Saturday finally felt like spring had arrived, well for a couple of hours anyway. The weather was so nice that after baby K's weekly swimming lesson, we decided on having a last minute BBQ- that's about as spontaneous as we get!
We invited my parents and cousin, she has a three year old, so we pulled out the garden toys so they could finally have a play in the garden. This didn't go to plan as little man was so tired after swimming that he slept for three hours. So the kiddies ended up playing in the living room, having dinner and then snuggling up on the sofa watching Big Hero.
It was the cutest thing ever!
What did you get up to on the weekend?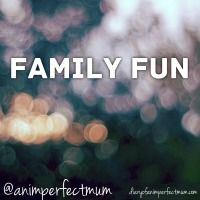 (Visited 93 times, 1 visits today)